Ligwalagwala FM is part of the Government owned National Broadcaster, South African Broadcasting Corporation (SABC), and dubs itself the "The Pride of the Nation"
"Pride" is the word that best personify the station in the mind of the listener.
The station's motto "The Pride of The Nation" is further strengthened by the proud way we relate to our audiences through our music mix and the mandate we carry.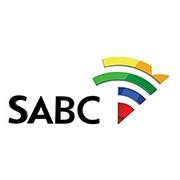 As an SABC Radio Station, Ligwalagwala FM are allocated transmitters in certain areas only. These transmitters have a designated wattage strength which allows a specific footprint over a given area only. By law, we are not allowed to exceed this allocation.
Ligwalagwala FM stands for educating, entertaining and informing in a non-biased manner.
The year 2008 marked the rebirth of the station by launching a brand new, vibrant, jubilant and dynamic image..
Dj's / Omroepers:-
Fanie Ndzinisa
Senzo S.
The Prince
Dumi Simelane-Madumane
Stanford Mhlanga
Carol Malumane
Eric Lubisi
Mike Ntuli
Iron Ntsimbi Ntiwane
Requencies / Frekwensies:-
87.7 – 104.0FM
Mbuzini 93.7FM
---